Networks present a level of complexity that needs to be mastered to a degree in order to achieve optimal performance. With the introduction of home WiFi networks, the resolution of network issues often falls to an individual with limited networking training and skills. Fortunately, there are tools such as network analyzers which are easy to use and can help any user address problems with their network.
What is a Network Analyzer?
A network analyzer is a tool designed to analyze various aspects of a network. You will also see them called WiFi network analyzers when they are meant to operate with wireless networks. Network analyzers are available as hardware devices as well as software applications. We will be focusing on network analyzer software since this is the type of tool that most users will employ when examining their network.
When faced with slow WiFi performance or intermittently dropped connections, a network analyzer can help determine the cause of the problem. It can display pertinent details about your network and any other wireless networks whose signals are in range. Here are some of the characteristics of a network that can be obtained with a scan by a network analyzer.
SSID or network name
Band in use- 5GHz or 2.4GHz
Channels being used by all scanned networks
The type of security enforced by each network
Signal strength
Using the data gathered by the network analyzer gives you the information you need to address many aspects of your installation. Consider these issues which can be resolved with the knowledge gained through the use of the tool.
Slow WiFi performance – The network analyzer may alert you to the fact that three of your neighbors' wireless coverage areas overlap with yours. You may be able to improve your network's performance by switching to a different band or channel to minimize traffic. This might be all it takes to improve your WiFi and achieve more acceptable speed.
What to Consider When Choosing Network Analyzer Software
As you might imagine, there are many choices available in network analyzer software. They range in price from freeware applications to professional-grade tools that cost several thousand dollars. Here are the most important factors to take into account when selecting the right software solution for your needs.
Operating system compatibility – Analyzers can be found for just about any computing platform. Make sure that the one you choose can run on the mobile device or laptop that you plan to use to analyze your network.
Portability – This feature is closely related to OS compatibility. The best way to utilize a network scanner is with a portable platform such as a laptop or smartphone. This allows you to move freely around the proposed coverage area to take readings from multiple locations. Using the analyzer in this manner will provide better data than running the program from a stationary location.
Quality of data capture – Make sure that the software that you choose provides the quality of data that you desire. Some programs may not deliver all of the statistics you need to resolve your network's problems. At a minimum, you want the app to display the network name, channels, security, and signal strength. Other useful data is also available in many programs and can give you even more insight into the workings of your wireless network.
User interface – Your ability to efficiently make use of the data generated by the network analyzer is dependent on how it is presented. An intuitive and customizable user interface will allow you to quickly find the data in which you are interested.
Reporting – If you plan to save network statistics for later analysis, the tool you choose needs to have good reporting capabilities. You might want to pick an application which enables you to export data to files that you can process at a later time.
Price – As stated previously, prices for a network analyzer can vary widely. You might want to try using a free network analyzer to see if it provides the information that you require.
You should be able to find a network analyzer that fits your budget and gives you the information you need concerning your WiFi network.
Five Network Analyzer Software Solutions
Here are some quality network analyzer software solutions that will allow you to understand your network and resolve performance problems that it may encounter.
NetSpot is a versatile network analyzer that has a wealth of features designed to help you plan, implement, and maintain a wireless network. It is a comprehensive software package that will allow home users and professionals to analyze their network.

Pros:
Runs on the Windows, macOS, and Android platforms.
Two distinct modes to provide enhanced functionality.
Discover mode enables you to collect live data from surrounding networks, obtain details regarding access points, create real-time charts, and export data to CSV files.
Survey mode is great for conducting in-depth network analysis with color-coded heatmaps and advanced visualizations.
Customizable user interface.
Freeware version is available with paid options for home and business use.
Cons:
No iOS version available.
Here is a free network analyzer for macOS computers. It can be useful for tracking down WiFi problems such as overloaded channels.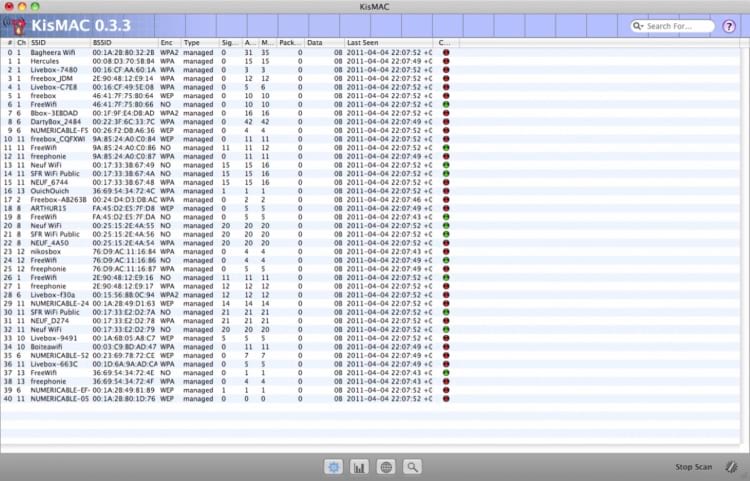 Pros:
Freeware tool with no financial cost.
The ability to save the results of a network scan.
Customizable interface with the ability to move or hide columns.
Cons:
Only runs on the macOS platform.
Not all WiFi cards are supported.
Fewer statistics than some other network analyzers.
The Network Performance Monitor by Solarwinds is a corporate-grade software solution for wireless and wired networks.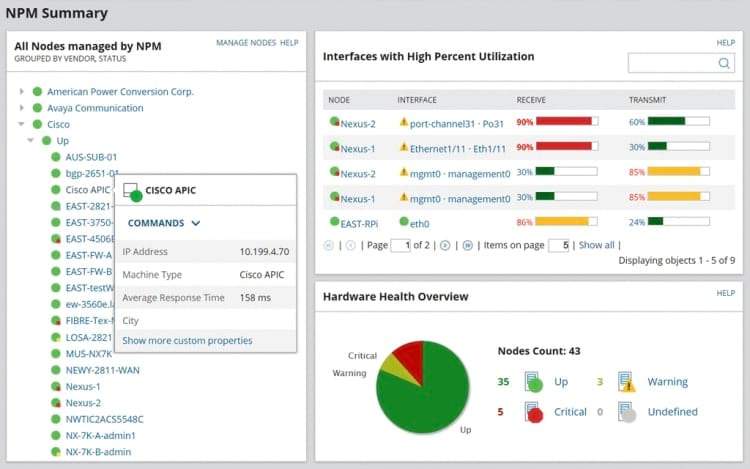 Pros:
Can be used to analyze any type of wired or wireless network.
Customizable web-based network monitoring dashboard with multiple views and charts.
Generate custom reports using built-in templates.
A free trial is available.
Cons:
More power and features than many users will need.
Expensive solution tailored for business use.
Only runs on the Windows platform.
WiFi Analyzer is a free app for Windows 10 computers and mobile devices which can run the OS.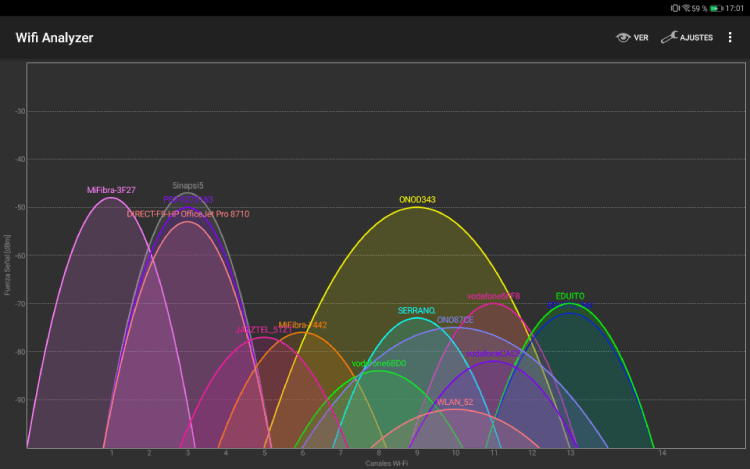 Pros:
The basic version is free
Identifies the best channel for you to use via a star rating system.
Helps you find the best router location.
Check WiFi speed and health at a glance.
Cons:
In-app purchases required to enable additional features.
Only runs on the Windows platform.
Here is free network analyzer software for iOS devices. Analyzing your network can be accomplished from your iPhone or iPad.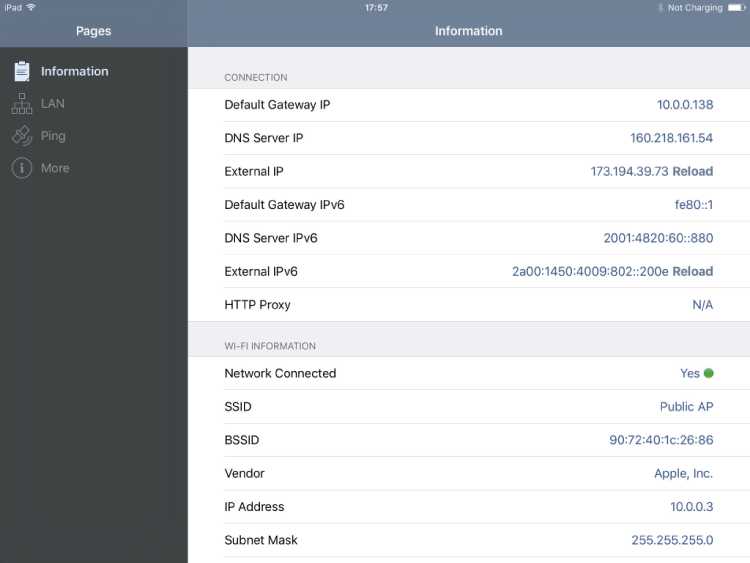 Pros:
Detect all network devices and their IP addresses.
Ping feature helps diagnose connectivity issues.
Free for the basic version with a paid Pro option that contains additional features.
Cons:
Requires an iOS device.
Limited features in the free version.
Now you know what a network analyzer can do and how it can help you address problems with your WiFi. Armed with this knowledge you should be able to select a software tool that fits your budget and enables you to optimize the performance of your wireless network. Everybody likes fast and reliable wireless service, and a network analyzer can ensure that you provide your users with the best WiFi experience possible.